Overview
---
We are pleased to intimate you about our upcoming event 6th Asia Conference on Cognitive Engineering and Intelligent Interaction (CEII2023) during December 15-16, 2023 in Hong Kong, China, a beautiful city in Asia. This annual conference is the Sixth in the successful CEII series. CEII was initiated in 2018 and held in Shanghai. It has been successfully held for four editions as a workshop in Shanghai AI Submit (SHAI2018). In 2022, CEII came to its fifth edition. CEII2022 was successfully held as an international conference virtually on Zoom.

We will be really glad if you could participate in our event this year. CEII2023 will be a platform of interactions for experts around the world and aims to accelerate scientific discoveries. The theme of the conference is Optimizing the Demand of Artificial Intelligence with the Help of Recent Technologies covering a wide extent to serve the speakers to showcase their highly insightful research work, knowledge from the field of Cognitive Engineering and Intelligent Interaction to the audience and participants. Our aim is to bring global scientists/researchers and doctors to one platform to share updated information, Innovation and compliance with regulatory guidelines are the most critical aspects in the field of AI.

Publication
---
All papers submitted in CEII2023 will be published by Conference Publishing Services (CPS). Accepted and presented papers will be submitted to the indexing companies for possible indexing, such as EI compendex, Scopus, etc. Meanwhile, the proceedings of the conference will be submitted for inclusion in IEEE Xplore and the CSDL.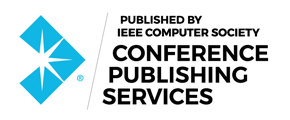 Participants
---
Universities/ Academicians
Conference Support
---